Why Loudoun County?
In addition to Loudoun County's Nationally-ranked schools and proximity to major employers in and around Washington D.C., there are so many things to see and do – right in your own backyard – check out this video on the right!
About Loudoun County
From luxurious American Colonial and country estates that list at and over $1 million to more affordable single-family homes available in lower price ranges, Loudoun County real estate has much to offer. Home buyers find a large selection of properties for sale in Loudoun County, which owners of real estate in the region appreciate the area's solid home values.
About Loudoun County, VA
Loudoun County, VA, located amid the Blue Ridge Mountains just 25 miles from Washington, D.C., is ranked among the fastest-growing communities in the nation. As the headquarters to numerous technology, communications and transportation firms, Loudoun County is earning a reputation as an international commercial center.
America Online, WorldCom and United Airlines have all been based in Loudoun County, while local officials continue to work on attracting new business development. However, despite its emergence as a world commercial hub, Loudoun County maintains its charming character full of plenty of outdoor recreational activities such as hiking trails, golf, and bicycle riding.
Loudoun County Demographics
Loudoun County covers about 521 square miles in northern Virginia and had a population of 324,337 in 2011. The average of a county resident was 35 years and the average household income in Loudoun County was $135,922. Click here for Loundoun County additional demographics.
Loudoun County Resources
Loudoun County Schools
Loudoun County Chamber of Commerce
Loudoun County Government
Tourist & Area Info
Public Libraries
View more information related to Loudoun County real estate including: Ashburn real estate and Leesburg real estate.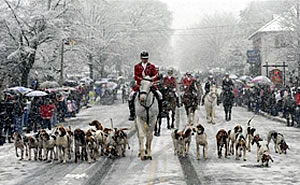 Christmas Parade in Middleburg (visit Middleburg)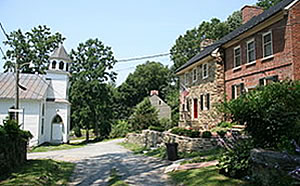 Historic Waterford, established in 1733 (visit Waterford)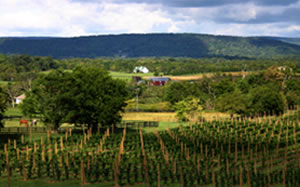 Loudoun Boasts over 34 Wineries (visit Wineries)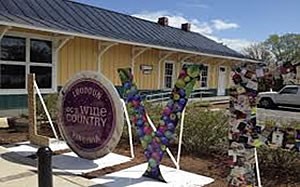 Town of Purcellville Train Station (visit Purcellville)